Raw Materials Ratio Of Terrazzo Floor Tiles
Introduction Of Raw Materials Mixing
Raw materials used for terrazzo floor tile produced by floor tiles making machine must be mixed by mixer, and stirring time is during 5-10 minutes. Terrazzo tile making machine production line with mixer can meet the above requirements, mixing materials with cement of 50 kg per time (a package) as a benchmark.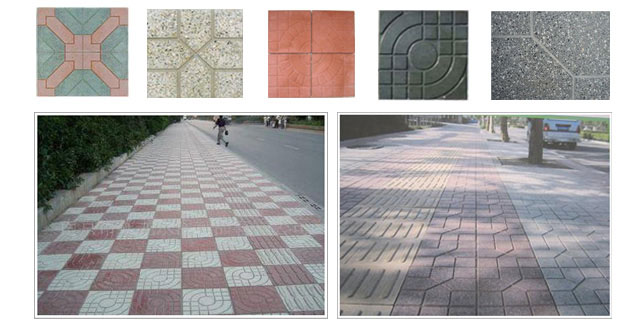 Raw Materials Ratio Of Terrazzo Floor Tiles
| | | | |
| --- | --- | --- | --- |
| Original Material | Specification Requirements | Dosage(kg) | For Note |
| Water mud | 425 # ordinary or slag cement | 50 | |
| Yellow Sand | Medium sand, fineness modulus of Mx = 2.3 3.0 | 80—100 | According to the quality of the sand |
| Admixture | Efficient, early strength water reducer | 0.5—1.0 | According to the different varieties of mortar is determined |
| Fly ash etc. | After the test qualified industrial waste residue | 10—30 | According to the test to determine the specific content |
* Bone-Glue Ratio: (cement, aggregate) in 1:1. 5-2.0 (weight ratio).
* Water-Cement Ratio (water: cement): 1-0.25-0.35. Depending on the varieties of concrete admixtures. Water should not be too much, otherwise it will cause the loose of concrete tile mold. If the moisture is too little, material liquidity will be poor, which will reduce the appearance quality of the terrazzo floor tile produced by concrete tile making machine.
* Silt content of materials had better not be larger than 1.0%, otherwise it will affect the quality of the products.
Floor Tile Machine Manufacturer
Yuxi cement tiles machine manufacturer specialists work around the hour and across the globe to bring you considerate after-sales service, strict quality standards and long term value for your most challenging waste handing projects. Contact us now and our engineers will help tailor a solution for your interlocking tiles making machine, best fit to your needs.